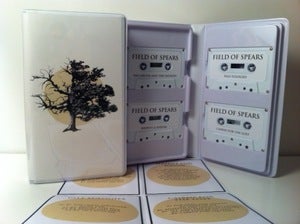 $

24.00
Four cassette box set encompassing four distinct albums, each of them tied to a season.
The Drunk and the Endless: Spring
Serpent and Sodom: Summer
Pale Eulogies: Autumn
Cairns for the Lost: Winter
Field of Spears is best described as martial/neo-folk with splashes of ambient.
Edition of 39. Never to be re-issued again.